Astigmatism Treatment in St. Augustine
Say Goodbye to Blurred & Distorted Vision
Have you been told you have astigmatism?
Are constant headaches and eyestrain impacting your life?
Astigmatism is a common eye condition characterized by an irregular curvature of the cornea that causes blurry, fuzzy, or distorted vision.
While astigmatism can certainly be a nuisance, there is no reason to suffer from it. It can be easily corrected with eyeglasses, contact lenses, or laser eye surgery.
For astigmatism treatment, contact Anastasia Eye Associates in St. Augustine today!
---
Give Your Eyes the Care They Deserve
---
How We Can Help
Come in for an eye exam and we'll determine what type of lens correction will offer you the clearest vision possible.
We'll discuss all your treatment options so you can feel confident that you've chosen the best option for your visual needs and lifestyle.
During your follow-up visit, we'll make sure that you're comfortable with your new eyewear and we'll check that your new lenses are providing you with crisp, clear vision.
---
4 Ways to Treat Astigmatism
Prescription eyeglasses

Mild to moderate levels of astigmatism can often be corrected with eyeglasses that contain a unique optical power (cylinder) to combat blurry vision caused by astigmatism.

Toric contact lenses

Toric contact lenses are customized to your corneal shape and contain varying corrective powers throughout the lens. These soft contact lenses provide clear, sharp vision for people with mild to moderate astigmatism.

Scleral contact lenses

Scleral contact lenses are ideal for moderate to severe astigmatism. These specialized rigid lenses are designed to arch over your irregular shaped cornea and rest on your sclera (the white part of your eye), to deliver clear vision.

Laser eye surgery

If you're looking to free yourself from eyeglasses and contact lenses, laser eye surgery offers permanent astigmatism correction. Candidacy for laser eye surgery depends on your age, and the type and severity of your astigmatism.
No matter your level of astigmatism, Anastasia Eye Associates in St. Augustine has the perfect solution for your needs.
---
Your Astigmatism Treatment Specialist in St. Augustine
Meet our Eye Doctor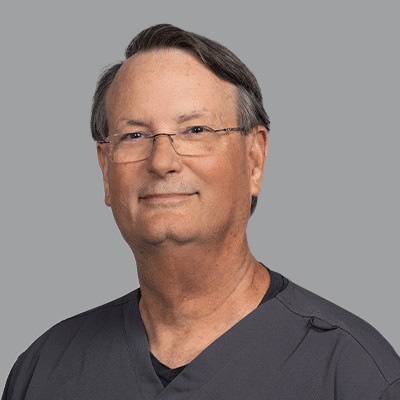 Monday

8:00 am - 5:00 pm

Tuesday

8:00 am - 5:00 pm

Wednesday

8:00 am - 5:00 pm

Thursday

8:00 am - 5:00 pm

Friday

8:00 am - 5:00 pm

Saturday

Closed

Sunday

Closed
VSP

Medicare

United Healthcare

Aetna

Anthem

Anthem Blue Cross Blue Shield

Blue Cross
- May. 05, 2023
Outstanding care, each time.
- Apr. 07, 2023
Dr. Greene is very friendly and professional
- Mar. 10, 2023
Dr. Greene and his staff are always kind, professional, and compassionate. They provide not only exc
... Show More
ellent care but also customer service. Sadly, something that is becoming harder and harder to find BUT not at their office!
- Feb. 28, 2023
Happy I could get a sooner than later appointment. Friendly and competent staff and doctors. Liked
... Show More
how Dr Greene would explain things to me . First class office all around.
- Feb. 26, 2023
Don't hesitate to go here for your eye needs. Top notch, professional and courteous!
- Feb. 14, 2023
Dr Greene and his staff have been taking care of my eyes for 15 plus years. They are friendly, effic
... Show More
ient, and professional. It is a "ONE STOP SHOP". Excellent people. JB
- Feb. 02, 2023
They are friendly and efficient.
- Jan. 11, 2023
The frames of my glasses were damaged beyond repair. Matt was extremely helpful finding another fra
... Show More
me that the lens' would fit in. Friendly, professional, prompt. I highly recommend.
- Aug. 02, 2022
I called here because I was on desperate need of a pair of glasses that I lost in the ocean. We were
... Show More
leaving the next day so I needed them same day. I called at 1:15pm and had glasses by 3:20pm!!! The staff was so nice and helpful. Michelle helped me pick out a pair of frames that I loved. Matt helped me get them adjusted to my face. While I was there I witnessed how welcoming and kind they were to every person that walked in there. I was an online buyer and this place has made me realize that brick and mortar has a leg up on the online shops!
- Jul. 28, 2022
Dr Green, Matt and their staff are amazing. They provide such excellent care that after moving to th
... Show More
e Gulf Coast, I make the 6 hour drive just to receive eye care from them. You will not be disappointed with them.
- Jul. 05, 2022
There are still genuinely good people in this world! I'm from pittsburgh, on my way to st Augustin
... Show More
e I broke my eyeglasses, I went here to see Matt, he repaired them in less than 5 minutes, would not accept any payment, gave me the option to make a donation to the jar on the counter for a worthy cause! I actually felt bad that I could not pay for his service, I can't describe how relieved I am knowing that I don't have to drive back to pittsburgh without glasses. What a wonderful service they provide in a world that is full of disappointments, I highly recommend this business for all your eyeglass needs!
- Jun. 09, 2022
I inadvertently stepped on my wife's glasses while on vacation in St. Augustine. We went to Anastas
... Show More
ia Eye Associates the next morning and the optician fixed them perfectly within 15 minutes. I, of course, offered to pay, but he told me to put money in a jar for a local charity instead. If I lived here, this is the business I would go to for my eye glass purchases and servicing.
- May. 19, 2022
Awesome all the way around...
- May. 07, 2022
Great experience getting the Sun Glasses I wanted. Made the drive down from Ponte Vedra special for
... Show More
their selection in eye-ware. Great selection, prices and service.
- Mar. 08, 2022
Excellent service from courteous professionals. Thank you for caring.
- Feb. 18, 2022
I had such positive experience here! Matt was personable, empathetic and honest. The entire time we
... Show More
were there, he was attentive, patient and explained everything to us. I didn't feel like a number and felt like I could trust him. This is not a place that is trying to "take you for everything you've got". From the moment I walked in, I could tell that they genuinely care. Thank you for such a great experience...we will be back =)
- Feb. 08, 2022
My Wife cracked her frame, we are from out of country. Matt Lee (Optical Mgr.) managed to find and f
... Show More
it her prescription lenses into new frames. Excellent service above and beyond our expectations......Thankyou Anastasia Eye Associates
- Dec. 30, 2021
My eyes are important to me and choosing the best eye care is also just as important. That's why I
... Show More
chose Anastasia Eye Associates. Dr Green has been in practice for over 35 years with the latest equipment available. He is very thorough and meticulous. When it came time to chose frames, Matt Lee was great. I explained to him the type of look I wanted and he had me try on different frames until we found EXACTLY what I was looking for. Matt truly is an expert at this , after all he's been fitting faces and frames for about 30 years. He even had my new glasses sooner than I expected. Great place. Great staff. Special thanks to Dr Green , Matt, Michele, and Katie
- Dec. 29, 2021
Our family has been using Anastasia Eye for over a decade. They are professional, courteous, and we
... Show More
know them as friends in our island community. Matt Lee and the staff handle the office with a balance of precision, care, and quickness that assures minimal waiting and quality service. Keep up the good work Doctor Green!!
- Nov. 12, 2021
Stellar. Beyond expectations. Cutting-edge technology! I simply cannot say enough about Dr Greene, M
... Show More
att, Brandon, Michelle, and Katie - EVERYONE is on their game at this office. The level of technology at Anastasia Eye Associates is unlike anything I'd ever seen, even when compared to a local ophthalmologist office I've visited. The systems are integrated to visually provide direct feedback to the patient moments after tests are run. The process was explained at every step, the results shared with me by Dr Greene, and I had reassurance that the instructions given were the right course of action. I'm one of those patients who researches and asks a lot of questions - they never made me feel awkward by asking questions about what's going on. Quite the opposite, they see me as a partner in improving my overall visual health! Finally - I feel as though I have found that kind of caring expertise and access to superior diagnostic technology - right here in St Augustine! And I would urge anyone out there seeking eyewear to consult the knowledgeable and friendly Matt Lee. You will be able to have confidence that the measurements are taken correctly and the frames and lenses you choose will be properly fitted - they have their own lab on site - your frames and lenses are not sent away to a faraway bulk lab somewhere! Trust me, I've known folks locally that have had issues with glasses ordered over the internet. I would ask, "what's it worth to you to get this right?" Remember - you're not paying only for style and comfort - you're looking for the expertise and training to be able to fit YOU with the correct prescription *in the correct way.* This is your eyesight, after all! Expertise isn't free. There's an old adage about that, except I would make it, "You don't get what you don't pay for." As for me and my family's health, I'd rather have the years of training and expertise right here in town! Give yourself the same peace of mind I now have - become a patient at Anastasia Eye Associates and get to know this wonderful, kind, highly-trained, and professional staff. I'm so glad I did! EDIT: ONCE AGAIN we are so impressed with the level of care provided - this time with my wife developing an eye infection. From diagnosis to referral, Dr Greene, Brandon, and the whole team made sure we were promptly seen through to health. Amazing people.
Astigmatism Diagnosis Treatment FAQs
What does astigmatism do to your eyes?
Astigmatism occurs when either the cornea or the lens inside the eye has mismatched curves, causing the eye surface to be egg-shaped rather than round.
While astigmatism causes blurry vision at all distances, it can also cause:
Wavy or distorted vision
Eye strain
Headaches
Squinting
Poor night vision
How do you fix astigmatism?
If you have astigmatism, corrective lenses (contacts or glasses) specifically designed for astigmatic eyes are an effective way to correct your blurry vision. They contain your optical prescription along with a specific cylinder lens power to target astigmatism and provide you with crystal clear vision. Laser surgery is another effective option to correct astigmatism.
Why has my astigmatism worsened?
About 20% of babies are born with astigmatism. In most cases, it disappears by around age 5. In others, astigmatism can become permanent and even worsen over time, generally stabilizing once the eyes reach their adult size (at around age 20).
---